7052218728 text or call24hrs
We are at times unreachable by voice on the phone. If this occurs please email and we will respond immediately. Thankyou
Lockout rates schedule
At location Services Fee (travel within 10km of city hall.)
$45.00 Monday-Friday: 9:00 AM to 6:00 PM Daytime during normal business hours
$55.00 Monday-Friday:6-9 Morning/Evening.
$50.00 Saturday-Sunday: 6AM to 9PM
$65.00 night time 9:00 PM to 6:00 AM
Auto lockout $20
Residential lockout per lock $25
So daytime lockout residential (1 lock) is;
$45+$25 =$70 +tax.
If an INFANT is locked into a vehicle or home there is no charge within 10km of city hall as a courtesy. Outside of 10km is a per kilometer fee of $2 per km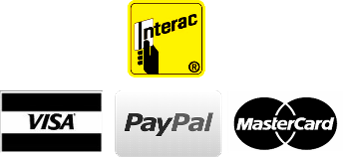 We are a mobile business that operates call by request. We meet you where is convenient for you and can have work do dropped off at our home office.

However we are 24hrs by email. woodfamilylocksmith@gmail.com


Ms Holly Wood (owner)



About Us
Wood family Locksmithing services the Timmins area based on old ideas of customer satisfaction and quality of care first. We are insured and ready to help.
One of the biggest misgivings that I have had expressed to me by people is surprise costs and unknown when dealing with costs. Here at wood family locksmithing we break down our costs in easy to read and understand invoices and we offer instant quotes before even showing up via email or text message allowing you as much control as possible in a stressful time and you sign off on the proposed work before we perform services.
We stand by our work. If there is problems with any work we have done for you, give us a call and we will look at it no charge.
For even more convenience we accept payment by Paypal.
Credit card payments are available in person and over phone.
No worries or surprises.
PARKING IS CURRENTLY ON STREET.
Service is available by call 24hrs a day.
You can pay by cash,debit, cheque, credit card or paypal for our services.
Non Sufficient Funds, Cheque returned Fee
All Cheques returned for non sufficient funds will be charged $50.00 for bank fees for NSF cheque.
153 pine st North, Timmins, Ontario | 7052218728